In a busy business arena, it has never made more sense to stand out from your competitors. And in a world, that is becoming more focused and conscious on 'going green' and sustainability, then having a business that is also focused on those things, is a good way to get new and loyal customers and clients. You may not end up being on the front of Forbes with your green business. However, at the end of the day, it really will affect your bottom line and help you to save money. But what are the things that you can practically do to reduce the impact your business has on the environment? Here are some ways to inspire.
Switch To Post-Consumer Waste
It can be a good idea to go as paperless as you can for your business. But where you do need paper, card, or packaging, then make sure that you switch to post-consumer waste (PCW). This means that the paper that you do use is made entirely from paper and has been recycled. Many things claim to be recycled but aren't. So, look for paper items that are one hundred percent PCW on the label. It saves energy in the production, and you know exactly what has gone into it. Obviously, be sure to recycle it all after use and it can go on and on and be used again and again.
Work With Green Businesses
It can be all very well to change your light bulbs and to recycle in the office. But if you then go and hire contractors that aren't environmentally-friendly or use other businesses that aren't green, then it can almost seem a little pointless. So be choosier about who you choose to work with. Look for companies like Smartmatic that are looking to make waves in the business and political world with their innovation and dedication to the environment and change. The more business like yours and others do, the more it will cause other businesses to step up and change how they are currently doing things.
Use Green Cleaners
There are so many things that have an impact on the environment. And even something like the cleaning products your office uses can have an impact. Anything that is going to get into the water systems of where you live will have an impact. So, check you already have in; what do they say on the label? Going forward, as you run out, replace it with environmentally-friendly and natural options. They can still clean and fight germs, but they can be better for you and those around you.
Use Alternative Energy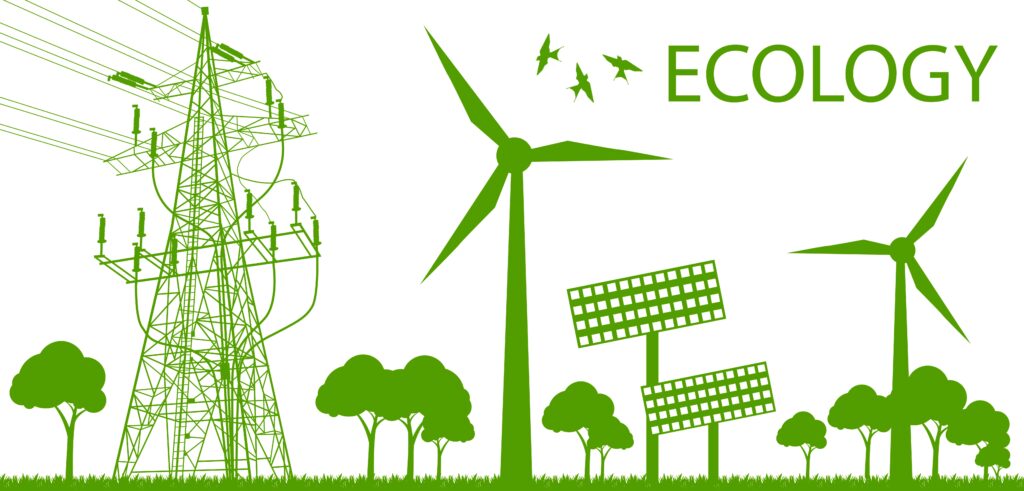 Shutterstock Licensed Photo - By kstudija
Where you live in the world can have an impact on the kind of energy that you use to fuel your home and office. But if you are in a place and position to do so, then look to use an alternative energy source in your office. From wind power to solar power, there are benefits. Plus, something like solar panels can quite quickly pay for themselves, especially when they generate more energy that your business needs to use. So definitely have a look into this to see if it will make a difference.
Commute in Different Ways
As an employer, you have the chance to influence some change where you work. From the kind of paper and light bulbs that you use to the ways that people commute to the office, you can have an influence. You could offer incentives if people car share to work or if they use hybrid or electric vehicles or bikes. It can be something that you look to change from the top, that can filter down to the rest of your employees. So, look at what you currently do and what could be improved for you and your team.
Get an Energy Audit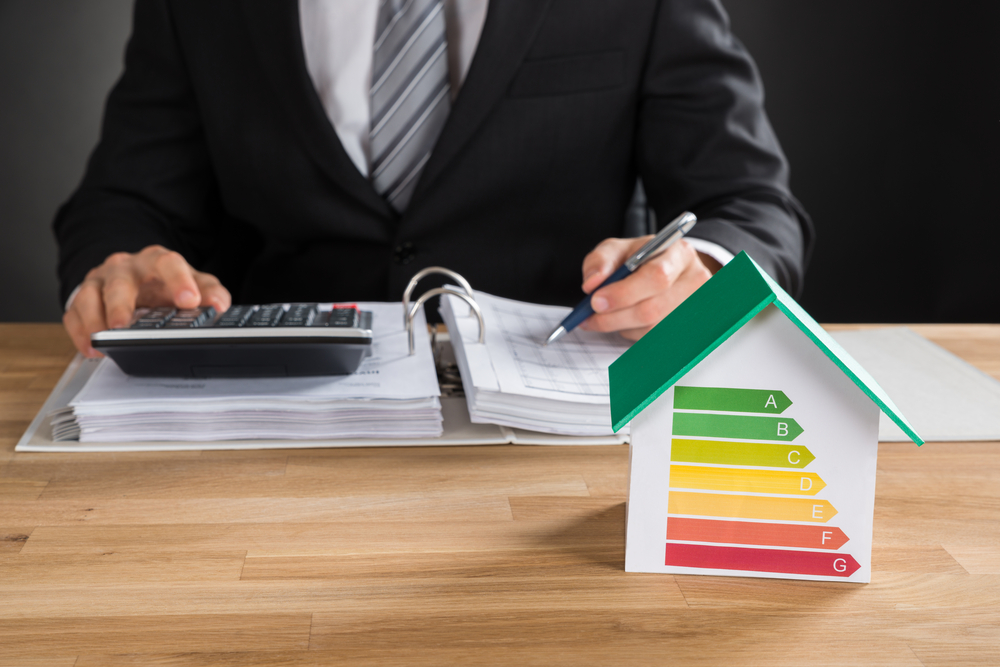 Shutterstock Licensed Photo - By Andrey_Popov
There can be many things in and around the office that cannot be very good for the environment. Even if we have chosen a sustainable way to power the office, there are still plenty of ways that the energy can be wasted. So, having what is called an 'energy audit' can be a good way to go, to see if your office is wasting what it is using. Leaks, cracks, damaged windows, and doors can all have an influence and lead to more waste. So, look online for energy audits in your area and then you are likely to find the contacts that you need to make it happen. This can help you to save money, for sure.