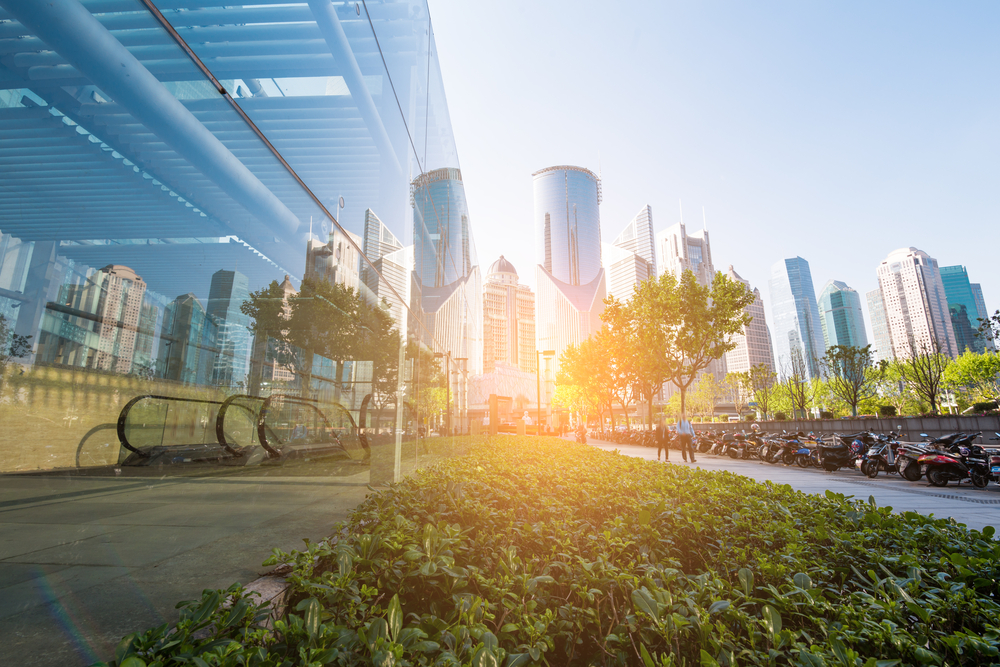 More companies than ever are taking big steps to lower their carbon footprints and reduce their consumption of natural resources. They are doing their part to promote sustainability, as they strive to make the planet a better place.
There are a number of reasons that they are trying to embrace more eco-friendly business practices. Some of the benefits include:
They are able to appeal to customers that care about sustainability. Earlier this year, a study by NielsonIQ found that 78% of consumers in the United States reported that they want to live sustainable lifestyles. These customers are more likely to support brands that support sustainability.
Companies that promote sustainability can often save a lot of money on inputs and energy. Renewable energy can help companies save 75% by installing solar panels. A report from the United Nations shows that renewable energy can help global businesses save over $4.2 trillion a year through 2030.
Companies that care about sustainability will be more likely to be compliant with environmental regulations, which will save them from paying onerous fines for violations.
There are a lot of ways that companies can try to lead more sustainable lives. We talked about the benefits of using renewable energy. However, creating eco-friendly buildings is equally important.
The best way to find inspiration for eco-friendly buildings is by looking at some that have already been built by leading eco-friendly brands. These companies developed eco-friendly headquarters to help minimize their environmental impact. Keep reading to see some of the brands that you can follow.
Major Brands that Developed Eco-Friendly Headquarters
Buildings account for an estimated 42% of global greenhouse gas emissions, making eco-friendly office spaces a crucial component of overall sustainability efforts. To increase awareness about sustainable building construction, real estate software company ProptechOS has taken a deep dive into the LEED* database and highlighted ten green headquarters of large companies in America that are leading the way on the road to net zero.
Some of their most impressive green initiatives include:
A food hall that is the largest all-electric kitchen in North America
Using a herd of goats to graze and fertilize company grounds
Having 40,000 plants from 30 different countries spread across green areas
Planting 9,000 drought-tolerant trees on the company site and implementing a recycling system that supports the water needs of the nearby city of Cupertino
"With a strong brand comes added responsibility to lead by example in sustainability. It's not just about market dominance or profitability; it's about setting a standard and inspiring others to follow.
"As we can see from our research, the levels of green-focused innovation that companies such as Apple, Microsoft, and Adobe have incorporated into the construction, design, and operations of their headquarters are truly world-leading and recognized as such by the U.S. Green Building Council's LEED framework."

– Per Karlberg, CEO at ProptechOS
10 COMPANY HEADQUARTERS THAT ARE LEADING THE WAY IN SUSTAINABILITY AND INNOVATION
Salesforce Tower – San Francisco, CA
LEED rating: Platinum – 89
America's largest onsite water recycling system within any commercial high-rise
Innovative Heating, Ventilation and Air Conditioning (HVAC) system that allows employees on every floor to breathe 100% outdoor air
128 different plant species attached to columns throughout the Ohana Floor
Apple Park Main Building – Cupertino, CA 
LEED rating: Platinum – 87
Runs on 100% renewable energy (17-megawatt rooftop solar installation and 4 megawatts of biogas fuel cells)
4,300 hollow concrete slabs help the building to stay cool
The site is planted with 9,000 drought-tolerant trees, and the recycling system helps support the water use of the nearby city of Cupertino
Microsoft Esterra Park – Redmond, WA
LEED rating: Platinum – 81
Awarded a maximum score for its use of low-emitting materials
All 13,200 square feet of the dining hall are powered by electricity
Not a CO2-intensive gas flame in sight despite serving as many as 10,500 meals daily
Googleplex and Bay View – Mountain View, CA
LEED rating: Platinum v4
North America's most extensive geothermal pile system and net positive in water usage
A herd of goats is routinely used to graze the site's green areas and fertilize the grounds
Their Café 150 sources all of its ingredients within a 150-mile radius
Wells Fargo's Headquarters – San Francisco, CA
LEED rating: Gold – 71
The office's sustainable innovation in design and green power scores maximum points
Innovative optimization of lighting power and lighting controls
Second Wells Fargo building to be awarded LEED gold standard
Adobe Founders Tower – San Jose, CA
LEED rating: Gold – 66
Powered entirely by renewable solar and wind energy
The food hall is the largest all-electric kitchen in North America, which helps contribute to more than 70% of Adobe's total electricity demand being met with renewable energy
First all-electric building of its scale to open in Silicon Valley
Nvidia Endeavor and Voyager – Santa Clara, CA
LEED rating: Gold – 64
Biophilic design and an external trellis that houses 390 KW of solar panels
Natural light is utilized as the main light source throughout the day, which reduces reliance on electric lighting by an estimated 40%
Surrounding green areas are filled with drought-tolerant trees and connected to a reclaimed water feed
Morgan Stanley Building – New York City, NY
LEED rating: Gold – 60
Green cleaning program that includes purchasing of sustainable products and materials, reduction of indoor air particulates and excellent use of daylight and views
Sustainable electric-powered equipment, sustainable furniture and reduced mercury in lamps
Integrated pest management and erosion control
Abbott Laboratories – Abbott Park, IL
LEED rating: Gold – 52
Energy-efficient technologies, green building practices, and eco-friendly landscaping
High-performing cleaning program, occupant-controlled lighting, and reduced particulates in air distribution
The purchasing of durable goods, ongoing consumables, and solid waste management were all scored favorably in LEED
The Spheres – Amazon
LEED rating: Gold
90-foot "living walls" and green areas incorporate 40,000 plants from 30 different countries
Sophisticated irrigation system that is able to recirculate water and nutrients to each area of the wall and reroute any remaining water to a central reservoir
The choice of construction materials and processes saved more than 400 tonnes of carbon dioxide from entering the atmosphere
"Green buildings are good for the environment and good for people but also make a lot of business and economic sense. This is why major corporations worldwide have adopted green building certification for their headquarters and beyond. By supporting certified buildings, companies can save money, improve efficiency, lower carbon emissions, and create healthier places for people."

– Melissa Baker, Senior Vice President at the U.S. Green Building Council
Let These Companies Be an Inspiration When Creating a Sustainable Headquarters for Your Business
You will want to do your part to help the planet. One of the best ways that you can do so is by creating an eco-friendly headquarters The brands listed above can do a lot help.
Shutterstock Licensed Photo – 426867205 | By Wang An Qi