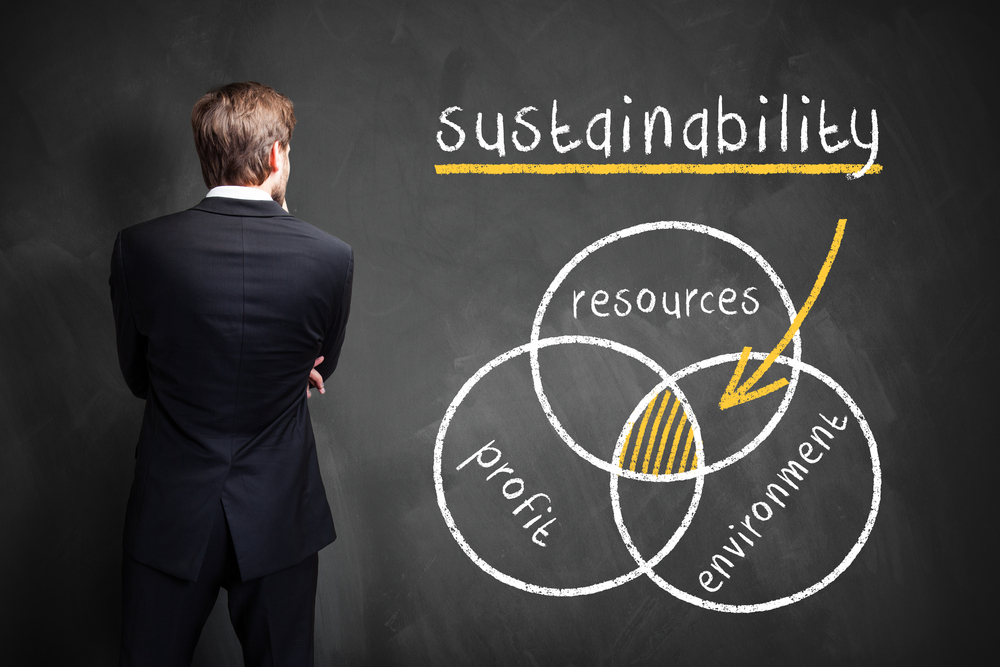 Is sustainability possible with modern businesses? The simple answer is a resounding yes. Everyday companies and consumers are becoming more committed to caring for the environment.
So, what does sustainability mean in business? It basically means that you should operate your business to be as green as possible.
Green businesses can thrive in 2019. One study found that 88% of business students believe sustainability is essential in business.
Countries and multinational companies have signed agreements committing to reduce the negative environmental impact of their production processes.
Growing publicity that makes consumers aware to choose ecological products.
Sustainability in Business Means Following these Tips
Polls have shown that 71% of Americans consider the environment when making a purchase. However, you can't try to fool them. You need to take real changes to earn the business of environmentally conscious customers.
All these agreements, commitments and advertising deployments ensure that you will find partners and customers for your products. In other words, it's what makes it possible for a business to be both green and profitable. It can become one of the businesses of the future.
Here are a few examples of sustainable businesses.
1. Biodegradable Bags Business:
Traditional plastic bags create a lot of pollution. They are produced from oil and take almost a thousand years to decompose.
Therefore, undertaking with biodegradable bags is a good idea. They are made with natural raw materials and their decomposition is faster and more ecological.
A second option is to commercialize cloth bags. They are ecological because they are not thrown away the same day the purchase is made, but can be used again and again for several years.
2. Installation Of Solar Panels:
There is a great tendency for businesses and consumers to have solar panels. Due to growing demand for solar energy and rising energy costs, new companies are opting to use solar energy to run their production.
To start using solar panels, the first thing you need to do is to partner with an importer or manufacturer. The second thing is to train yourself and your personnel in the installation of the panels.
You might think that importing or buying can be expensive, but keep in mind that in the beginning you would only make the purchase when you have a contract signed with the company that requires your service.
3. Eco-Friendly Cleaning Products:
Traditional cleaning products are made from chemicals that are toxic to the environment. An alternative is to manufacture and market biodegradable cleaning products.
Your clients would be both companies and housewives. For the latter, you can market the products door to door or be a distributor of stores and large supermarkets that will be responsible for making sales to the end customer.
4. Sale Of Cloth Diapers:
The market may get saturated for solar panels and other green products. You will always have customers by selling cloth diapers, because new babies are being born every day. A single baby can require around 2000 diapers a year. It is easy to conclude that see how disposable diapers are highly polluting.
For this reason, cloth diapers are excellent ecological products, as they mitigate environmental pollution to a high degree.
For the end customer, cloth diapers have two major advantages:
Significant money savings
Reduce baby's skin irritation.
Best of all, this can be a home-grown venture. You can design and sew custom diapers and sell them to your friends and ecological stores.
5. Organic Cosmetics Business:
You can devote yourself to the manufacture or sale of organic cosmetics. Today, there are formulas and components with which you can make beauty products friendly to the environment.
If you are a manufacturer your customers will be ecological shops, if you decide to devote yourself to personalized sales, you can build your ecological catalogue, persuading your customers of the advantages both for the planet and for the skin of products free of oil derivatives.
6. Recycling Business:
The recycling business is the best-known ecological venture. It's about creating new products from discarded products and materials.
It is a profitable business, because the raw material is practically free, you only have to invest in machinery and manufacturing processes. For more details about this venture read: recycling business.
7. Orchard Or Organic Farm:
If you like the countryside, an organic orchard or farm is the ideal venture for you. It's about growing food free of toxins. Guarantee your distributors and end customers that you are providing them with 100% natural food.
You need a small plot of land; a few square meters of a family farm can serve. You must ally yourself with supermarkets and central grocery stores that have a line of organic and pesticide-free fruits and vegetables.