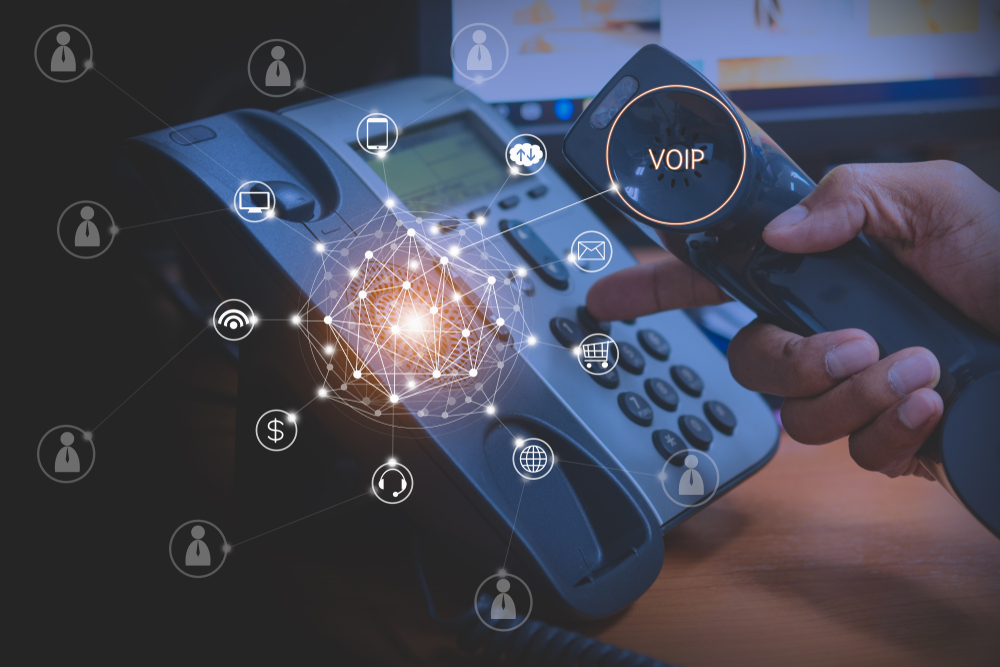 There are a lot of factors that you need to take into consideration when growing an eco-friendly business. One of the most important things that you need to think about is how you will grow your customer base without leaving a large carbon footprint.
Phone systems are great for sustainable businesses. You will be able to communicate with your customers effortlessly without having to travel to visit each other in person. This considerably reduces the carbon footprint of traditional in-person meetings. Although there are some environmental impacts from technology, it is generally preferable to other less clean communication options.
However, you need to have the right phone system in place.
The Need to Get the Right Business Phone System as an Eco-Friendly Company
Obviously, it confers a lot of benefits for people to have a phone number attached to their business, but the problem is that a smartphone or even a normal landline phone is not designed to be able to work to provide proper business phone systems. That is why, if you want your business to operate in the most efficient way, proper business phone systems are going to be the way to go.
What are Business Phone Systems?
Business phone systems are not the most complicated concept in the world; rather, they are something you have surely been made aware of at some point or another. Business phone systems are all about making things more accessible and smarter. A business relies strongly on business phone systems to work at peak efficiency. It does not matter if the business is a big one or a small one. Business phone systems allow you to access the phone lines for your business from anywhere in the world, no matter what time it is. There are three different types of business phone systems: Key System Units (KSU), Private Branch Exchange (PBX), and Voice Over Internet Protocol (VoIP). KSU is suited for the smallest of small businesses, no more than 40 employees, as it is rather limited compared to the other two. They are certainly nice early on, but best to be grown out of. PBX, meanwhile, is something to move onto once your business expands, as it can handle more phone lines than KSU. Finally, VoIP is the most advanced form of business phone systems, something the biggest companies may want to rely on.
What are the Benefits of Business Phone Systems?
These services allow you and your employees to keep in contact with each other more easily, especially if you are a sustainable company with a higher call volume. Since the demand for eco-friendly businesses is growing, you may find call volumes are growing. A high call volume can make it rather difficult for you and your company to manage things, and if you cannot handle the high call volume, it may result in angry customers, lost sales, and stressed employees. Giving them these tools helps fix these problems across the board. Overall, it just makes things so much simpler than they are without this kind of service. For example, instead of having one, or even multiple human receptionists who may not be able to handle a high call volume as well due to potential errors that could pop up. Instead, business phone systems come with an automated receptionist service, ensuring that you can use it to help guide people to the proper extension and get them in and out of these phone calls as quickly and as satisfyingly as possible.
Using phone systems is a skill that you can learn over time. Your business will benefit from learning how to use them properly.
Because you are using business phone systems instead of your own personal phone number, you do not have to worry about giving out your number and letting people have access to that sensitive information. Not having to use your personal phone number, whether it be a landline phone or a smartphone, is a perk in and of itself.
Phone Systems Are Important for Eco-Friendly Businesses
Eco-friendly businesses need to find ways to communicate that create the lowest carbon footprint. Business phone systems are preferable to other communication mediums.