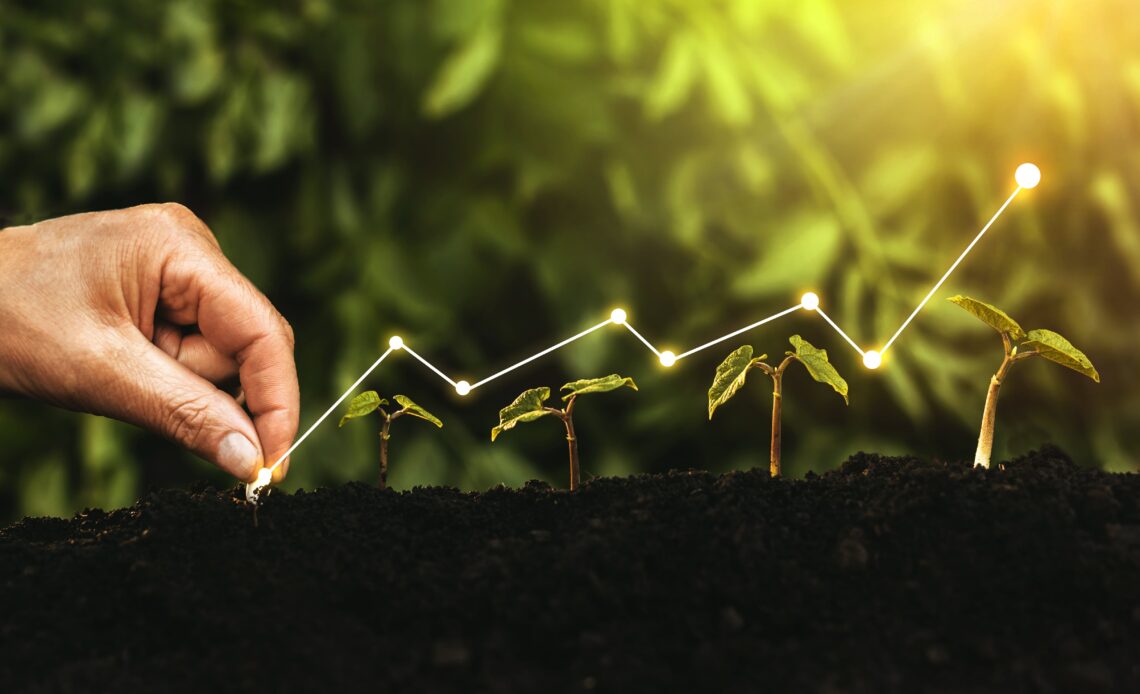 Over the last few decades, human beings have begun to understand the consequences of their actions in the ecosystem. Climate change is a bigger concern than ever. Gallup has found that 66% of Americans believe humans are responsible for global warming. Their behavior has caused problems such as climate change, scarcity of resources, deforestation, pollution, and a series of cruel realities that have blackened the health of our planet.
This terrible situation has led to a culture in favor of caring for nature. People have developed an ecological conscience, whose cornerstone is based on respect for the environment and on the total conviction of encouraging sustainable development.
Green business: opportunities for the future
We have finally begun to understand the benefits of sustainability in business. Entrepreneurs have started demonstrating a commitment to environmental factors in their final product, bringing customers closer to the company brand.
Customers are more concerned about green businesses than ever. NASA has shown that the average temperature has risen 1.62 degrees over the past century, which has increased interest in sustainability.
Therefore, businesses have developed sustainable concepts, which have opened up a totally new market. Respect for the environment has generated a new group of potential customers and opportunities for businesses. We will list a number of strategies for green business ideas below:
Ecological Food. Food is undoubtedly one of the products in which the population has begun to place a premium on sustainability. Organic food has been treated using so-called "organic" procedures, such as the absence of pesticides, fertilizers, feed for fattening and synthetic products. The range of business possibilities generated by organic food is varied.
Online shop of ecological products. Offering organic products on the Internet have become a very profitable business: fruits, vegetables, coffee, bread, flour, chocolates are all popular eco-friendly products. The list of products is virtually limitless.
Organic Agriculture. Aspiring entrepreneurs can cultivate their own products organically and sell them wholesale and to different customers. Many entrepreneurs have decided to divert their business to the countryside, harvesting fruits, vegetables etc., in an "organic" especially popular are the organic crops of: oranges and tangerines, in addition to all types of vegetables (lettuce, onions, potatoes, tomatoes etc.).
Installation of Biomass boilers. Biomass boilers have jumped to the forefront of sustainable business. A biomass boiler produces heat through a biomass combustion process. Biomass is a fuel obtained from biological resources. There are several types of this ecological energy resource: natural biomass, residual, energy crops. Its ecological properties have made it a product that is in strong demand for both domestic and industrial use. The sale and installation of biomass boilers has become one of the most prosperous businesses within the context of sustainability.
Recycling Companies. Anchored in the daily routine of the majority of the population, recycling opens up an important opportunity within green businesses. There are numerous products that can be reused, including: paper, cardboard, plastic, glass, aluminum, wood and vehicle parts. This is where recycling companies draw up their business plan. Recycling is a business with a fabulous present and a more than promising future.
Environmental consultancy. Although this business does not affect an ecological final product, it does form an important part of the business sector. Carrying out audits and reports to provide companies with the necessary mechanisms to help them comply with sustainability standards: topographical, fauna and vegetation studies, environmental impact studies, sustainability plans and programs, etc. Nowadays every company needs to be advised in this aspect.
Ecology and business
Although they may seem to be two antagonistic concepts, there is a lot of overlap between ecology and business. Entrepreneurs manage to create a market niche that grows every year. Supported above all by the progressive awareness of the population in environmental matters, as they are ultimately the final customer who will demand organic products.
The range of possibilities is very extensive, so organic businesses are having a major boom today: organic food, renewable energy, recycling, organic products … the options are varied and very different.
If at first the business machinery seemed to be at odds with ecology, gradually destroying the environment, it seems that it is possible to align respect for nature and business. Not only do they help to conserve and respect nature, they are also business models with an upward trend of development, success and innovation.