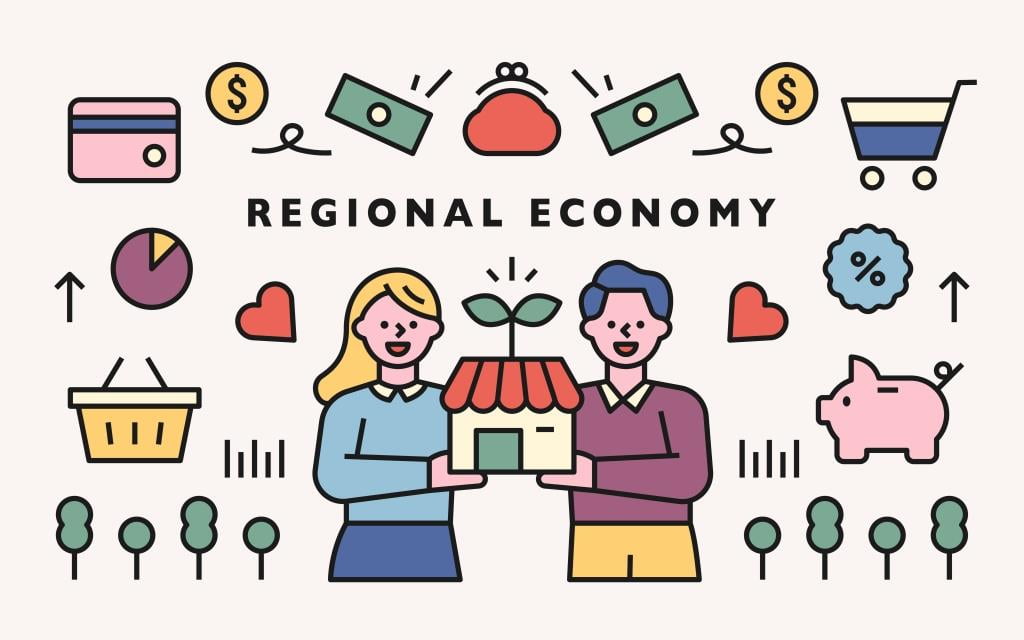 As a business owner, you need to understand the importance of the local economy. Understanding the local economy is especially important if you are concerned about environmental sustainability and green business practices.
The COVID-19 crisis has highlighted these differences more than others. Some local economies are struggling more than others. Houston recently reported that it is struggling a lot more than many other areas, because the pandemic has reduced travel considerably, which has hurt the oil industry that it depends.
The local economy plays an integral role in sustainability in business
Countless discussions center around the economy these days. However, many of these discussions are irrelevant to large swaths of the population. The problem is that the economy is such a ubiquitous concept. The economy can be defined at a global, national, regional, or extremely local level.
There are tremendous differences between local economies throughout the world or even the same country. You can observe these differences by studying both quantitative and qualitative data. For example, the cost of living index in San Francisco is about 300% of the national average, while the same index is only 40% of the national average in Puerto Rico. This means that a dollar goes 7.5 times further in Puerto Rico than in San Francisco. Unemployment rates also vary tremendously between local economies.
You can also observe important differences by analyzing other factors. The key industries of a local economy are extremely important. Different communities also have their perspectives on environmental sustainability.
If you were trying to run a green business, then you need to pay close attention to developments in the local economy. Your commitment to environmental sustainability won't make much of an impact if your company can't survive.
What green entrepreneurs should understand about the local economy
As a green business owner, there are numerous things that you should know about your local economy. These factors will heavily determine the roadmap that you should take.
The average income of potential customers
In Sonoma County, California, some entrepreneurs created restaurants that had a more ritzy feeling. The prices were simply too high for people in the local economy. These restaurant owners believed that they could create similar restaurants to those that were successful in San Francisco, but they barely survived.
When you are creating a business, you need to make sure that the price of your products and services match the income of your target customers. You can't try selling extremely expensive products and services in a community where the average income is lower than the national average. On the flip side, you're probably going to have a hard time selling average quality products in an extremely wealthy area where people have higher expectations.
Local consumer passion for sustainability
Sadly, not every part of the country is equally concerned about environmental sustainability. You can still run a green business everywhere. However, you will need to balance your focus on sustainability with other pain points consumers are focused on. In some communities, you're going to need to compromise more than others. You might need to take fewer green initiatives if they are increasing costs.
You shouldn't think of this as a total waste for the environment. You might not be able to make as much of an environmental difference in an area where customers aren't willing to pay more for green products. However, you can still make some differences. A moderately green company that can survive in the local economy will be better for the environment than an extremely green company that fails.
Key industries in the region
Every local economy tends to specialize more in certain goods and services. Many parts of Texas specialize in oil production. Napa County, California specializes in producing high-quality wine. The Bay Area is known for its remarkably resilient technology sector.
Every business needs to understand the industries that contribute to the local economy. You might need to tailor your goods and services to the businesses and employees that make up those industries.
The Local Economy is Crucial to Sustainable Businesses
Every business needs to appreciate the importance of the local economy. The local economy is especially important for green businesses.