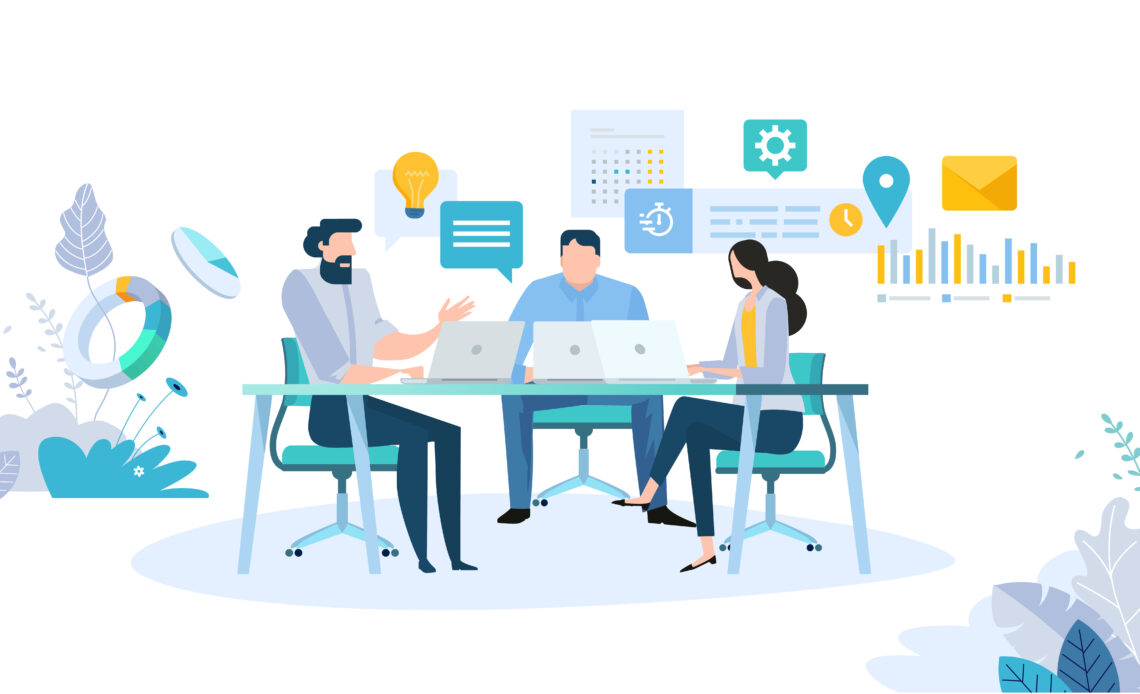 "A goal without a plan is just a wish"

Antoine de Saint-Exupery
Sustainable businesses have a lot of new challenges these days. A growing number of sustainable companies are finding more technologically savvy ways to reach more customers. One of the most promising, yet overlooked opportunities for green businesses is to leverage mobile apps.
The idea of creating a business model around environmentally sustainable apps was a niche idea a few years ago. However, it has since become a lot more popular. The SmallBizTrends blog talked about some of the biggest mobile apps that have redefined sustainability. If you are a green company that wants to develop mobile apps to grow your brand, then you will want to understand the principles of mobile development. You want to develop an app as efficiently as possible. You can create great apps to help people explore the benefits of alternative energy and other ways to lower their carbon footprint. The market for these services is surging, which gives you a lot of opportunities if you are a sustainable app developer.
Guidelines for Creating a Mobile App for Your Green Brand
One day you decided that, why not trying your luck at mobile app development to grow your green business. That determination is sufficient if you are aware that there are thousands of mobile apps trying their luck to build a top notch mobile app development company. You can specialize in developing apps for green businesses.
No, no I am not trying to frustrate you, but trying to show you the actual picture. This is a cliché which really can help you out to understand that ambiguity is going to kill you in this intense competition. Even a cat targets a bowl of milk before he actually jumps to fetch it.
Returning to our relevant context, while starting a business, you must have a clear vision of your purpose and goal. Although the most ideal way is the written and organized layout, as per Entrepreneur. Even I still do adhere the written method in order to get started, followed by performance and excel. But just an illustration into a piece of chart is not going to satisfy your ultimate purpose. You must understand the importance of a business plan for a startup. Although this is a common outlook that a business plan is just not to secure funding but a better business management to chalk out specific course of action to improve the business functioning. Although Entrepreneur has gotten you 10 essential keys to a successful business plan. But still you are clueless with the ideal sample business plan, then here you are. We have taken an initiative to be of help with every possible aspect that are indispensable for app startup business plan:
1. Executive Summary
The executive summary is considered to be the most important part of any business plan with the ultimate motive to get the investor read the best of your business plan. For an elaborate business plan, you can take the help of Business Plan Shop.
Business Description
Starting with the business description, the company must be introduced with a couple of sentences which are more likely be overlooked.
Legal Structure
Location
Shareholders
Management Team
But like the title suggests, it must be introduced in a couple of sentences. It comes the introduction of activity and the main milestones updated. The executive summary must be aware about three essential components:
In what he is intending to invest
Which shareholders as a companion
And who will be leading the project
For a mobile app start-up, this is the correct portion to build the interest by giving appropriate reasons how your team is capable to carry out any project. This is not just a demonstration panel but a panel to show the real picture to the investors. You will list down the major concerns which a startup may face in the upcoming days.
Market
You are dedicating sufficient efforts to prove it to the investors how your mobile app will be able to gain traction but now it's the high time to give a market overview to the investors. One thing that you need to keep in mind while enumerating these to your investors, that you will not give any overestimation. Because this is the stage when trust building is essential. Here comes an identification of target audience of your mobile app
Who are they
Estimated number to target
Estimated valuation in the market
Need
Why and how your app will prove useful to the target audience
Competition
Who are your competitors and what sets you apart?
Strategy What strategies can access to the market? Although this is not very distinct from any other company. But the way mobile app development is turning agile, it is pretty much significant to give a crisp answer to the investors. Giving ambiguous explanation or addition of jargon words will make the investors confused and will not understand the vision of entrepreneur.
Financial Highlight – Financial Statement which will be looked by the lenders, but there are few factors which must be kept into consideration.
Creating a business startup – budget which is more of a projected cash flow statement is quite important even if you are not raising funds.
Startup Cost worksheets – Here you will place all the costs for business accomplishments.
Break-up Analysis – In order to give the investor a vision at which point you are going to make profit.
Beginning of balance sheet – Mind it, it may be quite arduous but you need to demonstrate the value of the assets that you have purchased for startup and all other initial investments in order to start the business. You will also show how much you owe to the lenders and the date of this spreadsheet will be open from the day of opening of the business.
Income Statement – A point where you are going to project income from the first year.
Sources and Uses of Fund Statement – This is an extremely important since in this portion you will need to show the investors how much funds are needed to get the startup commence, working capital and how much you need to borrow apart from bringing collateral for the business.
So crux of the story is to present the historical as well as forecasted financial and what are the assumptions behind these forecasted financials. For a mobile app development company, there are pre-determined KPIs (Key Performance Indicators) which will evaluate and further elucidate the underlying assumptions for forecasted financials.
Need
Make list of the funding requirements and the proceeds that will be utilized. Take the necessary steps to reinforce the attractiveness of project. In case you are raising funds through equity share and have received binding offers, then don't overlook it and finish the executive summary with utmost transparency. This is the first step to create best mobile app development company.
2. Company Description
After the second section, company description outlines vital details of the company. So, the key elements of company description are:
Company Name
Type of business structure
Ownership
Location
Company History
Services and target/ Statement
Objective
Mission Statement
Vision Statement
While writing a company description for a mobile app development company, there are some strategies that must be complied which will be the only source to give the investors and lenders the only vision and direction how the potential investors take you to develop an ultimate impression. Although companies get perplexed to understand the difference between mission statement and vision statement. The mission statement which concentrates on the present, informs the desired level of performance by the investors and lenders. It basically defines the critical processes by defining How you will get to where you want to be. Whereas Vision statement where you want to be. It focuses on the future and proves to be an inspiration as well as motivation.
3. App Description
It does not look for any technical description because mobile app is still in the maturity stage and investors may not understand technical terminologies. So, industry buzzwords must be avoided so that the readers can easily understand what you are actually trying to deliver to the customer. This is a corner where you need to enlist all the patents, copywrites and trademarks that you owe. While writing an app description, it must target to answer the following questions:
Is there any app on the same domain existing or in the stage of development?
What is the expected timeline to bring the app into the market?
What attributes of your app can set your app apart from your competitor? Here, you will be enlisting the competitive advantages or any competitive disadvantages which may occur in the future.
What monetisation strategy can be adopted? Is there any strategy to make your operating cost low enough in order to allow reasonable profit margin?
Will you acquire any outsourcing company in future?
Understand that the ultimate objective is to prove that your app company is viable and is here for a long run survival.
4. Market Analysis
Although a market analysis is a qualitative and quantitative assessment where it looks for the expertise in order to trigger the target market as well as financial attractiveness. But this market analysis must be comprehensive enough and would be divided into 7 parts:
Demographic and Segmentation
While assessing the size of markets, our approach will totally be relied on type of app you are triggering to the consumers. In case you will be creating a food delivery app, then you will more likely be using local approach and certainly would be ascertaining the food chain. But in case you are creating a shopping app, then it is quite essential to assess at a global level. As far as segmentation is concerned, then it depends on what segments your competitors would certainly trigger as well as market you are intending to slice into segments.
Target audience
Although, there are two ways to identify the target audience:
A general understanding
Comprehensive research.
A general understanding is somewhat ambiguous which is based on the app's category, age, gender etc. On the other hand, a target audience for a specific niche is pretty much convenient rather than general. Although various marketing strategies can launch a low budget campaigns, wait for the right time and place in order to reach the audience or by analysing the statistics and scaling when required.
Market Need
This section is cornerstone as this may prove to be an arena where you can show your potential investor that you have an intimate knowledge of the market. This corner is quite essential as:
A section where you are going to give details of the drivers of demand.
Mind it, without mentioning explicitly this can be a corner to edge the competitors.
This portion will totally be revolving around highlighting those factors that the competitors have not focussed on.
Competition
Here in this section, to give the potential investors a fair view of the rivalries. Here, you will be explaining all the strengths and weaknesses and competitors' positioning. This section is quite strategic and looks for comprehensive research in order to understand the positioning of competitors. One method can be by setting the key drivers of demand like price, quality and place against competitors' attributes for comparative study.
Barriers to Entry
Just starting a mobile app dose not ensure enormous success. There must be some criteria to make you a part of the domain industry. Don't forget that there are millions of mobile apps with huge competition. So, the barrier of entry can be on the basis of following attributes:
prospect of long term management and administration
Investment where it may look for a substantial amount of it.
Regular modifying and updating that are considered to be too cost prohibitive
Technology, like hybrid or a native mobile app which can satisfy the desire of appreneurs.
Brand which plays an important role for recognition. What it looks for a huge marketing cost.
Regulation like developer's licenses etc.
How to access the resources
Identifying the distribution channels
Regulation
The idea of mobile app development sounds very appealing, needs to pass through various regulations while the venture is getting off the ground:
Intellectual Property – Everything from which are created in the path of mobile app development, marketing as well as selling of the mobile app such as the source code, the design, the name, the graphics, the interface etc. are included under the intellectual property.
Delineation of Terms of use and confidentiality policy – These are the two legal documents that must be drafted while a mobile app is launched.
This section can be merged with the barrier to entry or if separated can be explained the regulation in a comprehensive manner and enumerate steps which you will be taking place in future to remain compliant.
5. Operation/ Strategy
Various giants are leveraging operational infrastructure, but while you are creating it for your mobile app services, then the scenario is somewhat distinct;
Delineate the role of operations in your Company?
Since you are dedicating in mobile app services, it is quite essential to prioritise production and operational efficiencies so that companies can pursue the investors to understand from where the company can actually succeed.
Are you planning to outsource in future?
Mobile app development is quite an elaborate process and it is quite difficult to predict whether you will be outsourcing in future or not. Outsourcing has its own advantages and disadvantages, so it is essential to hint the investors in prior so that they can evaluate the costs and risks involved in outsourcing mobile app development. It is quite essential persevering since you may have minimal experience in operations and production. You can get your consultant involved. Envisage the correct role of operation who will be playing a prominent role to establish infrastructure as well as potential cost involved.
6. Management Team
As far as investors and lenders are concerned, the quality of the management team plays a very significant role in order to evaluate the potentiality of the business in front of the new business. Although this portion doesn't impact the management team directly but will help to evaluate the skills, experiences and resources of the management team. But this portion must be capable to answer the key questions:
Elucidate the facts in order to describe the people needed. What are their experience, educational background and skills?
Do the key leaders possess industry experience?
In case they do not, what sort of experience they brought are worth considerable.
Highlight the roles and responsibilities each position perform.
What responsibilities are expected from each position?
What salary level will be given in order to attract qualified candidates for each position?
What salary structure will be given to the desired candidates?
7. Financials
Don't get perplexed from the financials highlighted in the executive summary. In this portion, financing part will be elaborated. Here, it is expected to include the financial documents will be submitted. In order to see where the company is actually standing and what is expected to be in the near future, it will help to ascertain how much financing is required for the business needs. This would be an elaborate glance to see how the company is going to utilise their investment. Financial planning is considered to be a crucial in order to get desirable outcome. The most ideal financial planning must support two ideas:
How much money is essential in order to get off the grounds
While allocating the available resources what can be expected in the first few years?
As far as financial documents are concerned, these documents must explain all the following components elaborately:
Startup Costs
The budget to get started for mobile app development
Submission Fees
App Monetisation Strategy
The marketing process and communication channels
These are some of the components which are essential to determine the actual cost and allocation of investment in best manner.
As a Sustainable App Developer, You Need the Right Business Plan
Are you planning on creating apps that focus on environmentalism? You are going to need to take the right measures. Creating a sample business plan is a daunting task and that too to impress the potential investors and lenders looks for comprehensive research. Aforesaid are the key components and must be elaborated. While creating a sample business plan, keep in mind that this is the ideal time to build trust and transparency so that their combined efforts will ensure long-run survival of the mobile app development.