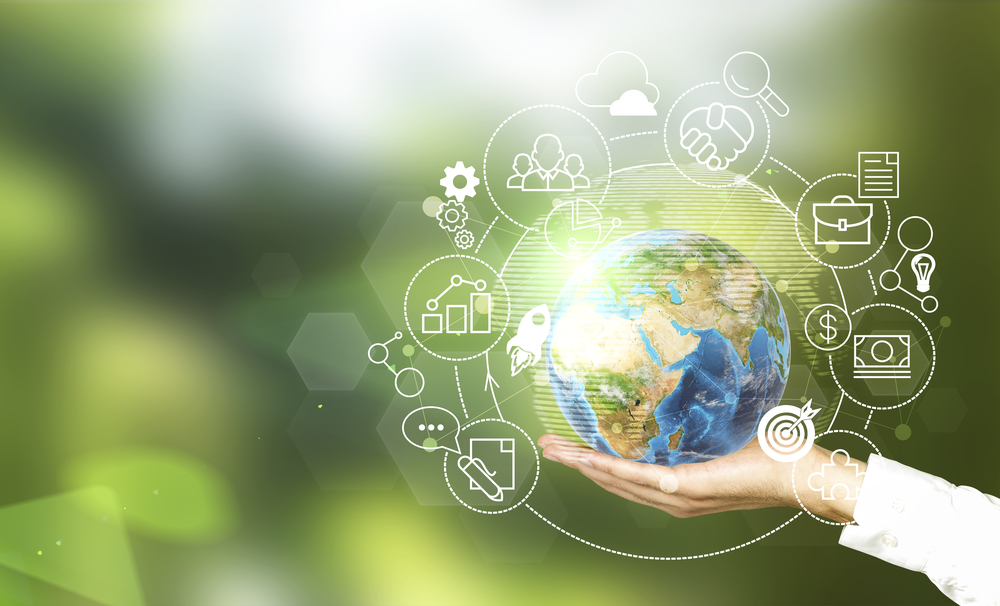 The number of eco-friendly businesses is growing by the year. Ninety-two percent of Fortune 500 companies publish sustainability reports, but some businesses go all in with sustainability.
If you are serious about starting an eco-friendly business, then you need to put your best foot forward. You are going to need to do your leg work from the very beginning to make sure that it has a good chance of succeeding. Keep reading to learn more about how to do this.
Steps that Eco-Friendly Business Owners Must Take to Succeed
You are probably excited to launch an eco-friendly business. You will have a chance to help the planet and make a living at the same time.
However, it won't be as easy as you think. Despite the growing number of people that claim to want to support eco-friendly businesses, many don't put their money where their mouth is. Harvard Business Review touched on this in their article The Elusive Green Consumer.
This means that you will need to do the best you can from the very beginning. You must plan every facet of your business and do everything right from day one
Entrepreneurs often find themselves wearing many different hats whenever they start and manage the business. This means that they will have to act as an accountant, human resource manager, marketer, and an operations manager all at once. They are also faced with a myriad of decisions to make but many decisions are more essential towards the existence of the business than others. It may not be easy to make the decisions, but it is unavoidable. No matter the size or type of business you own, here are the five most crucial decisions you will have to make at some point in your journey as a green business owner.
1. Financial decisions
Most business owners face decisions about the finances of their company. Whether it is the day to day financing or undertaking capital expenditure, they will have to make some tough calls here. For start-ups, the decision is about how to fund the business and find the most appropriate source of funding. They will have to compare all the available options and then make a call. For established businesses, the decisions about how to manage cash flow and acquire assets are of high importance. Some business owners seek the assistance and advice of professionals like accountants for making the right decisions but nobody knows the business as good as you and it is important to consider all the pros and cons before making a call.
As a green business owner, you will have to be even more thoughtful. You may have trouble getting access to traditional financing, because lenders may see your company as a greater risk. This means that you must plan your financial strategy wisely.
2. Business structure
There are different legal structures existing in the country and these include limited liability corporations, sole proprietorship, and general partnerships. Each business structure will come with its implications in terms of tax, profit, and cost-sharing. Hence, before you make a decision, you need to understand which structure works best for you. It will also help decide on the type and size of office space you need. You can consider whether you need a small office in the topmost location or a virtual office space that allows you to get the job done peacefully. Identify how you want your business to be structured and whether you will be able to grow your business from it. It is also possible to change the legal structure of the established business in the future. The business structure is a crucial decision to make before you start an eco-friendly business.
3. Strategic decisions
Strategic decisions are those long-term decisions that place the business in a profitable position. It includes the decisions about starting a new product line or getting into strategic alliances like joint ventures. These decisions are laden with several risks including the risk of the alliance failing to meet the objectives. If the business owner fails to consider all the pros and cons when making the decision, the business may have to shut down or incur huge losses. It is these decisions that can make or break your business.
You have to think carefully about the strategic elements of your business, especially when running a green company. Some green business owners expect customers to flock to them out of a desire to help the planet, but this rarely works in practice.
4. Personnel
Whether your business is a success or failure will depend on the type of people you have hired and work with. Personnel are a great asset in a business and the entrepreneur will have to decide about recruiting and hiring them. It is important that the business owner approves of the criteria and methods of hiring the most competent employees and he will have to make the decisions about employee roles, job descriptions, and their responsibility. They must also appreciate the company mission, which includes your commitment to sustainability. That said, the business owner will always have a final say in matters like compensation and the benefit structures for each of the employees. You need to ensure that the employees are happy with the compensation, work culture, and benefits you are offering them. You do not want to lose out on working with the right people.
5. Operational decisions
All business owners need to make decisions about how they will run the business. Taking operational decisions is very different from administrative decisions. This includes choosing the right distribution channels and suppliers for the products or services. These decisions also include making calls on how to market the product and ensure it reaches the target customer. Such operational decisions play a huge role in determining the sales revenue and the operational costs in the business, which must be sustainable.
Make the Right Decisions to Make Your Eco-Friendly Company a Success
These are just a few decisions that an eco-friendly business owner has to make but there is so much more to running a business. You will have to make day-to-day decisions about operations and administration. Besides that, there could arise some emergency in the business and you will have to make a decision on how to handle it. For an entrepreneur, every day is a new day, and the challenges as well as opportunities that come your way will continue to vary. It is important to stay calm and consider all the pros and cons when making any decision associated with the business.
Tagline: Eco-friendly business owners must take the right steps to ensure their business gets off on the right foot.